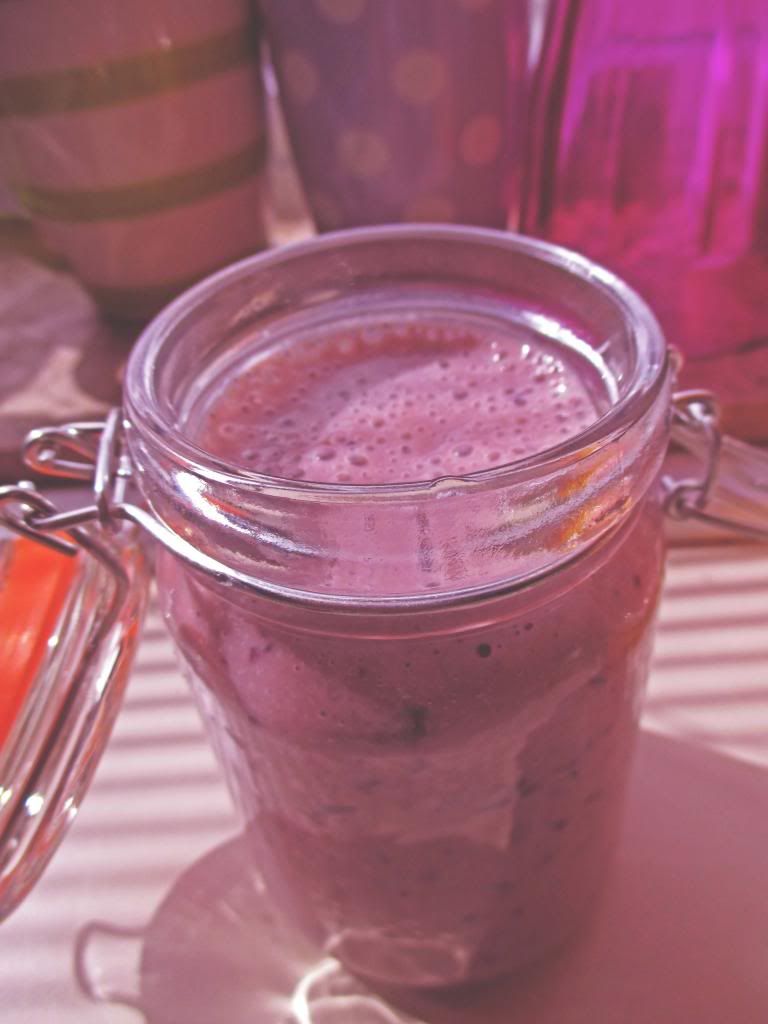 Smoothies are one of my go-to breakfasts! As well as being really healthy, they're also very filling and will keep you satisfied til the lunch bell rings (in my head there's a bell at least).
I'm not sure it's been mentioned on the blog before but I'm nine years a vegetarian (no meat, no fish but yes to dairy kind of one). Lately I've been consumed with the idea of taking it a step further and venturing into a vegan lifestyle. These notions came about after watching some pretty horrifying documentaries about the food industry and I felt pretty ashamed about some of the processes that I've taken for granted; such as how we get our milk and eggs for example. I could write a whole post about it but I'll keep this one light and fluffy.
Basically I'm trying to decrease my impact by cutting out all animal products wherever I can. In this case it's milk and yogurt. Instead I've been experimenting (and absolutely loving) Almond milk as well as soya yogurts! So this, my friends is a Blueberry and Banana Smoothie that you can be proud of drinking. Vegan high five!
You'll need:
1 cup of Blueberries
1 Banana sliced
2 Tablespoons of plain soya yogurt
Almond milk
You'll also need a hand mixer or blender to whizz it all up into a super smoothie.
Put your cup of blueberries and sliced banana into your blender or jug for mixing.
Add two tablespoons of soya yogurt and a generous splash of Almond milk and mix!
It's really as simple as that. If you think it needs more milk then go ahead. This will make enough for one or two humans.
Enjoy it you lovely people :)