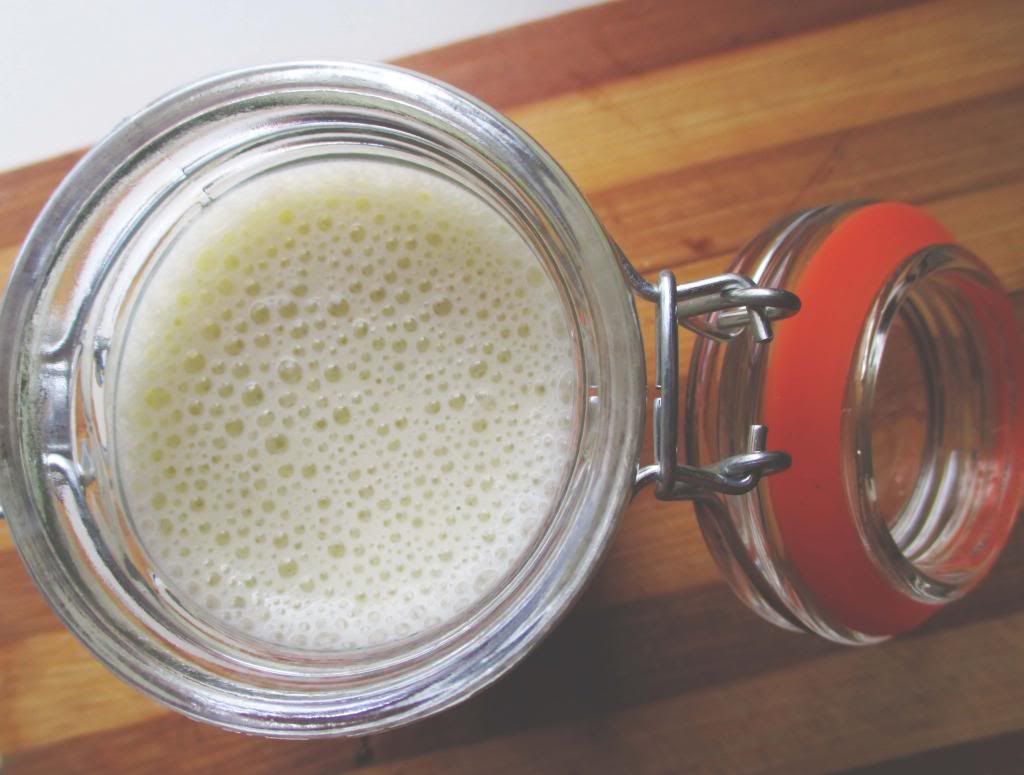 The simplicity of smoothies is one of my main reasons (aside from them being extremely delicious and healthy) that I enjoy making them daily. It's also really fun to experiment with different mixtures!
2 tablespoons of plain Soya yogurt
You'll also need a hand mixer or blender to whizz it all up into a super smoothie.
Put your Kiwi and sliced Banana into your blender or jug for mixing. Add two tablespoons of Soya yogurt and a generous splash of Almond or Soya milk and mix!